Empowering Artists
for over 20 years!
FRESCO SCHOOL
Discover a Timeless Medium of
BUON FRESCO
"How to paint a fresco?" - Join Our Newsletter, then scroll down for details!
Get Video Tutorials
FS Membership - BFF Tutorial Set, Bi-Annual Free Consultations, Materials Discount ($325)
FSOA Student Level Access Regular Subscription is $27 per month.
Pre-Release Promo: Get it now for $24 every 3 month - that is only $8 per month!
FS Membership + FSOA Apprentice Promo Subscription
$349.00 now + $24 every 3 month
We are adding content and refining our new Fresco School OnLine Apprentice system.
For a limited time you can get in at the Promo Rate that will NOT expire when everything is ready to a full launch.
Your feedback will help us to prioritize the content creation.
Be one of the first and be active - you will be rewarded with more discounts and personal perks!
---
Still Sitting on the Fence?!


Give a Test Drive to our FS OnLine Apprentice Program!
Why Fresco School?
We are Passionate about Fresco Painting - Our goal is to see Fresco being painted in every town!
Practicing Painters

For the last 25 years we create buon frescoes in Public and Private spaces.
Every student receives a 100% personal attention even after the graduation!


Gallery Exhibitions

Our Faculty, Alumni and Students are represented by the galleries worldwide!


Recognized Artists

Our instructor's and alumni frescoes are featured in the media and premiere magazines internationally!



Foundation Tutorials

Our Fresco Tutorials are the most complete fresco tutorials in existence.
Our method is style-independent - we want YOU to be a Star!




Museum Collections

Frescoes by our Faculty are found in permanent museum and private collections!



Teaching Experience

Fresco School is over 20 years old! We taught all levels of students - from kids to University professors.


Team
Ian Hardwick
Master Plasterer
Ian has over 25 years of plastering experience.
He is an unparalleled Master in fresco plastering.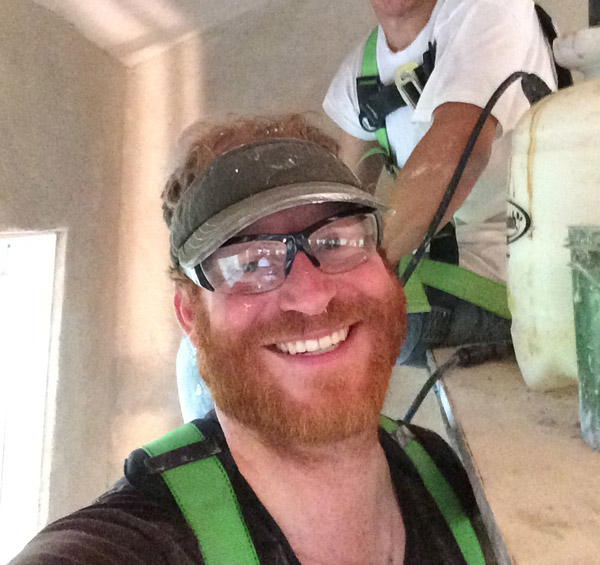 JP Andrews
Legal
Attorney at Law, JP knows first hand what artist needs in a contract - he is a fresco painter himself.

Fresco Materials
Aged slaked lime putty, natural pigments and selection of hard to find fresco painting materials, tools and supplies.
Shop Now